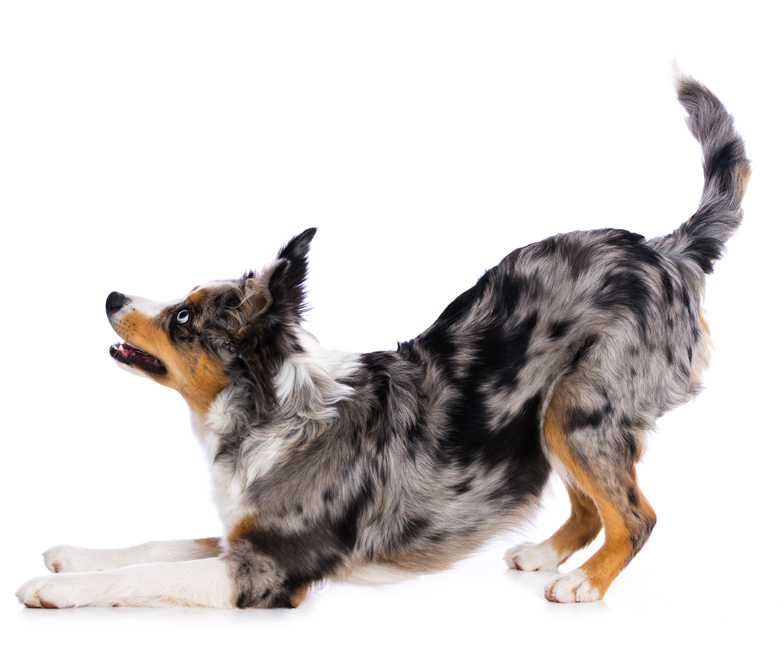 The Merle gene is a genetic characteristic present in some dog breeds, which gives them a particularly attractive coat. However, if both parents carry this gene, puppies can develop serious health problems.
In this article, we discuss in detail the Merle gene, the dog breeds that possess it, and the genetic problems that can arise in puppies if both parents carry this gene, basically the "double Merle".
Gene Merle: what it is and how it affects the coat of dogs
The Merle gene is responsible for a unique color pattern in the coat of some dog breeds, characterized by irregular patches of lighter pigmentation on a darker background, a sort of "Lace" or "marbling" effect. This gene acts as a color "thinner", creating variable effects on the dog's fur. In addition to influencing coat color, the Merle gene can also cause variations in skin and eye pigmentation.
What dog breeds can have the Merle gene?
The Merle gene is present in various breeds of dogs and its diffusion can cause problems for the health of these animals. It is important for owners of these breeds to know the effect of the Merle gene on the coat and the possible appearance of physical problems in their dogs. In any case, mating between two Merle dogs should be avoided to protect the health of the puppies and the spread of this trait.
The Merle gene is present in several dog breeds, including:
Australian Shepherd
Border Collies
Welsh Corgi cardigan
Catahoula Leopard Dog
Chihuahuas
Collie
Dachshund
Great Dane
mudi
Old English Sheepdog
Pomeranian
Shetland Sheepdog
French Bulldog
English bulldog
Why two dogs with the Merle gene should never be mated
The Merle gene is a recessive trait. When two dogs with the Merle gene are mated, there is a 25% chance that the puppy will be born with the so-called "double Merle" or "homozygous Merle", they can develop a variety of health problems. When this happens it means that the puppy has inherited the Merle gene from both parents, which leads to serious health problems:
Hearing problems, which can range from mild to severe. Deafness can be unilateral (in one ear) or bilateral (in both ears).
Vision problems: such as eye abnormalities, such as microphthalmia (eyes smaller than normal), anophthalmia (absence of one or both eyes), and coloboma (an irregularity in the structure of the eye), or even total blindness.
Skeletal abnormalities: The dual presence of the Merle gene can be associated with skeletal problems, such as a flat skull or other cranial deformities.
Skin issues: Puppies with the dual Merle gene can have skin pigmentation issues, which can increase the risk of sunburn and skin cancer.
Or they may be born with severe defects in the nervous system and therefore with a shortened life expectancy. For this reason, dog breeders are strongly encouraged to avoid mating between two Merle dogs. It is important to protect the health of dogs and not put puppies at risk to satisfy market demand or for indiscriminate breeding.
WDF absolutely prohibits this type of mating to promote the dog's health.